Fertilizers
An outbreak of locusts, spreading across parts of Africa, is threatening millions of people with hunger.
The crisis, which has spread to 10 countries, including Saudi Arabia, has aggressive swarms of locusts, sometimes as large as major cities, capable of consuming enough crops to feed a country's entire population.
As a of March this year, Saudi authorities have cleared some 6,500 hectares of desert locust swarms with 150 tons of pesticide to remove locusts from the Eastern sector. While the situation has improved, and most of the swarms in the Eastern region and Hail have been eliminated, another wave is expected soon as the weather turns warmer and a new generation reaches maturity.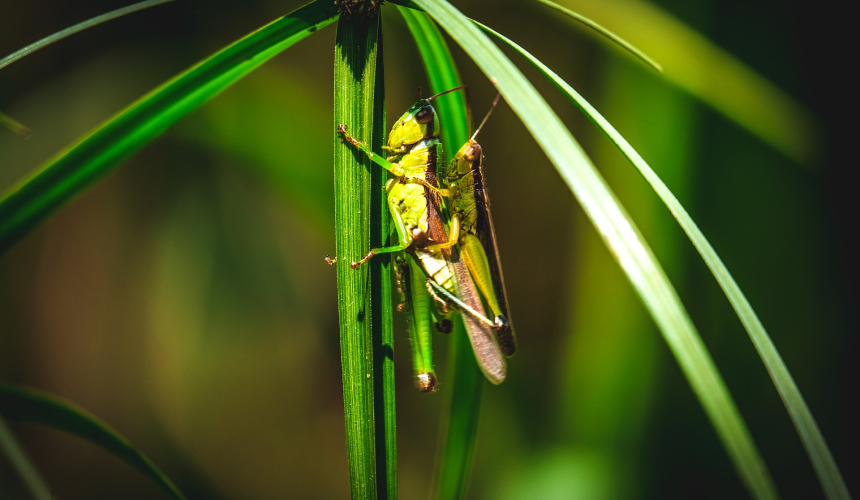 Timely sprays of pesticides prove effective in protecting harvests
What is a locust swarm and how does it start?
Locusts are naturally occurring insects, common to drier parts of the world, particularly Africa, the Middle East and Asia. A locust egg matures into a flying adult in four to five months.
If the insect grows light brown, it tends to live alone and doesn't create much trouble for humans or crops. However, if conditions are favorable for their growth, such as the cycle of heavy rains and cyclones in the region, locusts change color to yellow. These yellow locusts then follow a process called gregarization to form swarms characterized by aggressive appetites, capable of threatening entire yields of crops.
Timely control and areas affected
As locust swarms can be common at this time of the year, especially in the north, northwest, Riyadh, Qassim, Hail, Madinah and Tabuk areas, timely precautionary measures tend to curtail potential threats from nearby countries such as, Oman, India, Pakistan, Iran and Sudan.
Within Saudi Arabia during the next few months, locusts swarms are expected in Al-Ahsa, Dammam, Al-Jubail, Nairyah and Qaryat Al-Ulya areas, with lower-intensity waves in Qassim, northeastern Riyadh, northern Hail and south of Al-Jouf. This is on account of the expected drought and continual sandstorms within these areas that make for ideal breeding conditions.
Ministry intervention
The Saudi Ministry of Environment, Water and Agriculture has enlisted the help of 43 field teams to treat a previous 2,600 hectares of land by using 1,950 liters of pesticides in agricultural and border areas of the eastern region. Field teams are also continuing to explore and follow up operations in all governorates to ensure that the situation remains under control – keeping crops safe nd secure.
To learn more about how Agri can help with the timely control of locusts by providing the most effective pesticides, and pesticide-distribution equipment, get in touch with us here.